1982 Jeep CJ-7 Jamboree
The Rarest CJ-7 Ever Built


Jambo Parts -- Tire Cover
Black Vinyl Spare Tire Cover with Jamboree Special Imprint




(Printing in Straight Shade Simulation of Body Color)




The Jambo came with a specially designed and matching spare tire cover. Notice that the color was supposed to match the body color (Topaz Gold Metallic). It only fit the small polyspare. For this reason, most owners tossed the tire cover in favor of a larger cover to fit their full-size spare. The tire cover is nearly impossible to find today.
Several Jambo owners have purchased spare tire covers from a shop in New Mexico. These tire covers are outstanding. Here is a picture of Dano's (#0319 and #0355):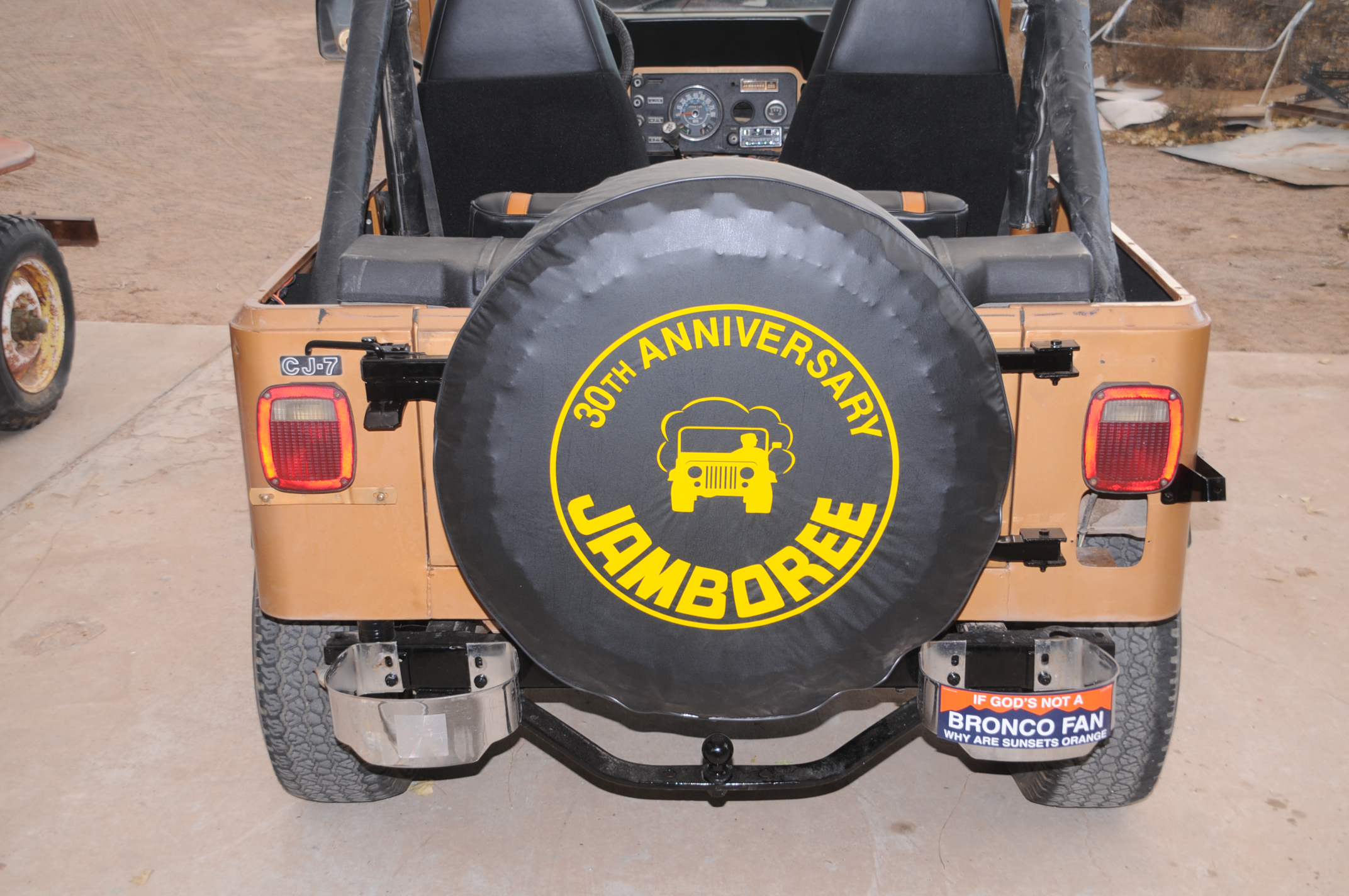 Here is the information from the shop that provides these (tell 'em 82jambo.com sent you):
Logo made of "High performance metallic gold vinyl" Do-iG-yourself logo only, $60.00 + shipping. Or, OEM style tire cover, fits up to 33" dia. tire, with logo installed $130.00 + shipping. Contact Ray at; 505-891-1741, ABC_signs@yahoo.com

Jeep is a registered trademark of FCA US LLC.
© Copyright 2016. J. Eric Bickel. All rights reserved
The Jambo Registry is a trademark of www.82jambo.com.


UA-83787031-1